Jet Blast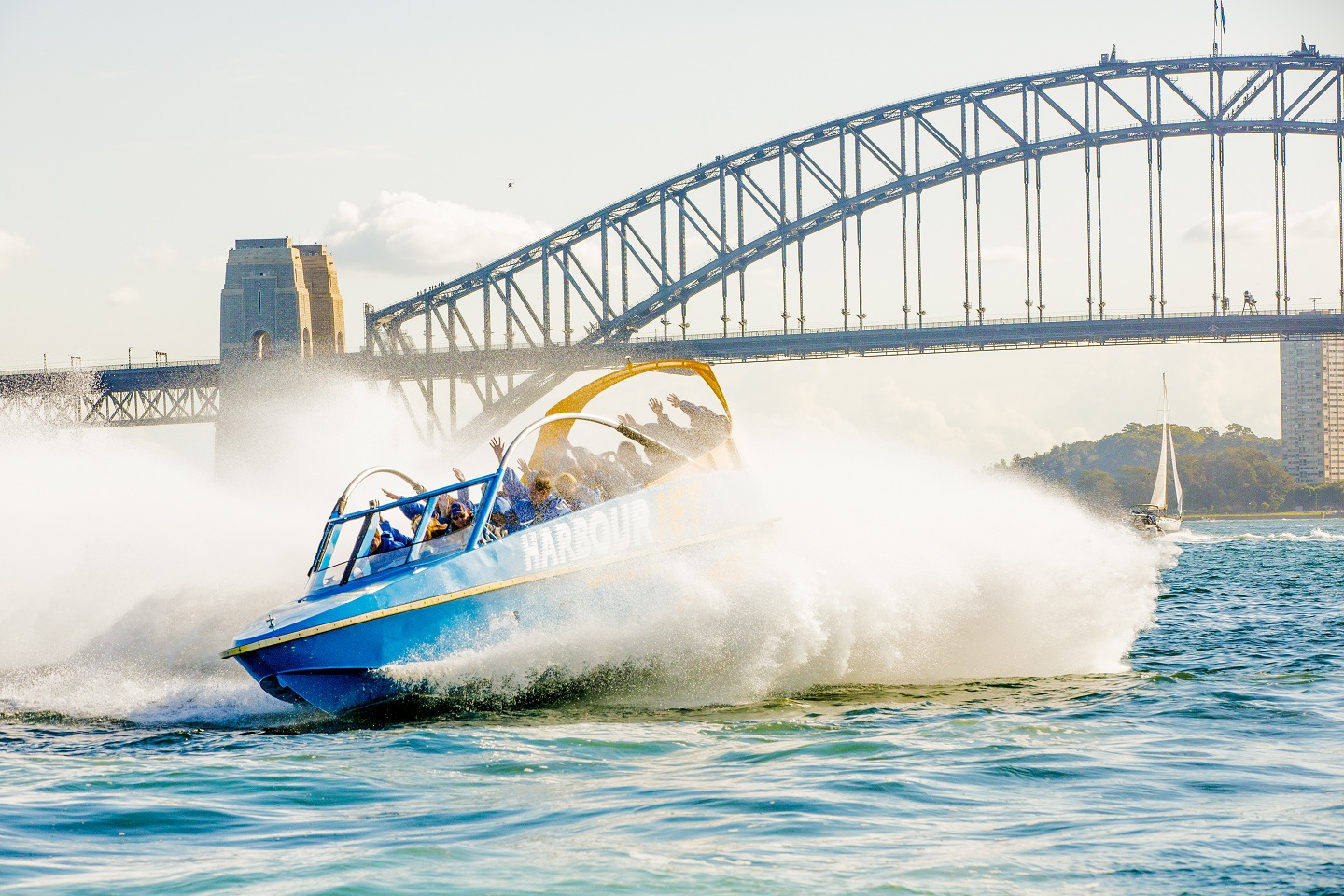 30 Minutes of Awesome Fun! Departing from the iconic Darling Harbour, experience the thrill of Harbour Jet as it races past some of Sydney's most famous landmarks!
Sit back and hang on tight as we open the throttle and release 500
litres of water per second from the jet as we unleash the full power at
75km/h. With a mix of 360-degree spins, wild fishtails and incredible
power brake stops this experience can be wet and wild but loads of fun!
The Harbour Jet boat races under the famous Harbour Bridge, past
Sydney's popular icons including the Sydney Opera House, Luna Park, Fort
Denison and more!


For SAME DAY Bookings, please call our office on 1300 887 373. Bookings are subject to availability.
By purchasing tickets, you are agreeing to our Terms and Conditions which can be
found here
PLEASE NOTE: If using a deal voucher (such as groupon, living social, cudo etc) or similar, please select your code will not work on this page - Go to http://www.harbourjet.com/dealvoucher/

PLEASE NOTE, THE LAYOUT ON A SMART PHONE, MAY BE DIFFICULT TO NAVIGATE DUE TO THE SCREEN CONFIGURATION. WE RECOMMEND USING A LAPTOP, PC OR TABLET TO PURCHASE YOUR TICKETS.

Children (5-15) - Minimum height requirement is 120cm.